Craig Hayes, President and Training Director
Craig Hayes has over 20 years experience in training of Schutzhund Dogs, Military Dogs, Detection Dogs, Personal Protection, Police, Therapy and Search and Rescue Dogs. Craig is the owner of NightWulf Canine and Pet Supply located in Proctorville OH.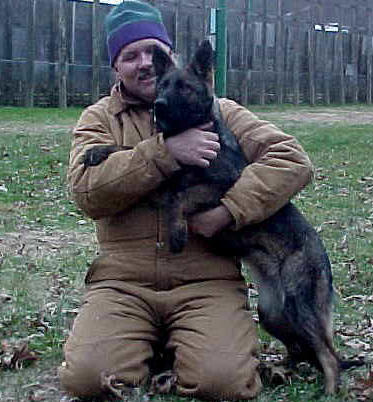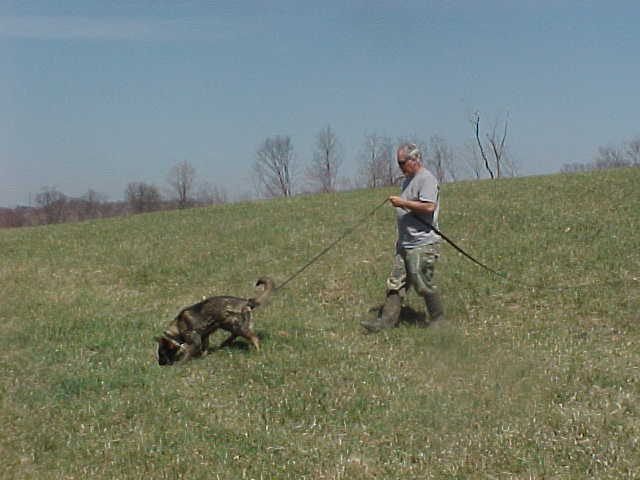 Craig is Pictured here with Cai Vom Enckhausen BH she is out of a breeding between Biggi vom Kleinen Saynbachtal SchH I "a" and Stormfronts Brawnson SchH III, DPO II, WPO, FH "100pts" 2000 National Police Dog Champion. Cai is very rich in dark pigmentation, very social, and unbelievable drive,drive,drive
Congratulations to Cai and Crag for earning their BH way to go Craig!!! Now we are on our way to a Sch I, right??